Haven't made an update in awhile. Been a bit busy since my last post, but I have been meaning to get back into the swing of things as my travels wrap up for this year and I get back into work mode!
--------------------------
ART NEWS
With the launch of the new Art Portal, i was able to create a gif that could lay side by side with the preliminary rough. This was something I've always wanted to do, and I did do on some of my past gifs, but not side by side like you can now. I think there's a beauty in seeing the finished product but also where it began!
This is neither of those phases but rather an in-between process gif i didnt include, I dont usually work in pieces like this, again i'm just trying different things out, my focus this time, i was wondering if doing it in pieces i'm able to keep pico's head consistent even though its constantly changing into a new angle as he bounces around: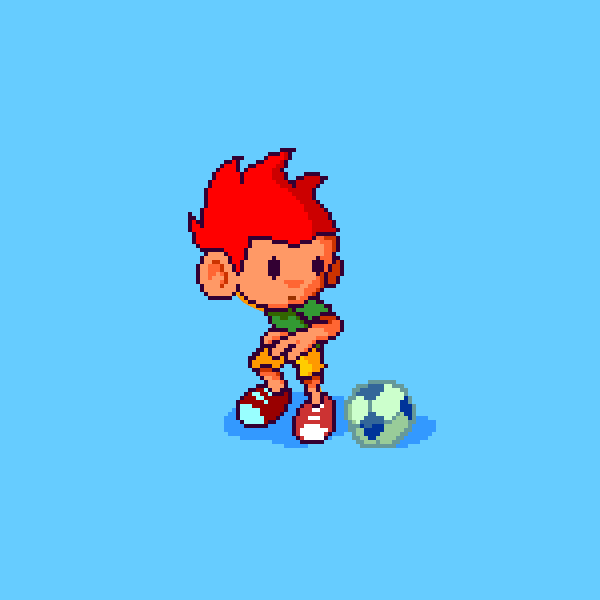 I've been doing all sorts of tweaks and explorations with my work this year. For instance, the soccer gif I made is done in 3s and at 30 fps. I have no rhyme or reason for some of my experiments, I just kinda say to myself what if i tweaked here or there. Makes it kind of fun, and also keeps you grounded in that you're always learning.
I FINALLY opened up my fla for the ax throwing game I've been shelving. I was recently motivated by the work Nick has been doing for his ax throwing company and while I've been itching to finish that up, I just kept getting side tracked.
It's a little bit rough getting back into a project that's been on hold, because you have to regain your style and mood that you were applying when you last worked on it. For this particular game, the sprites are huge and they use a 2px sloppy outline, that is a bit tedious and not anything like the current style I'm currently in (4px stroke with pillow shading). Here's a rough visual.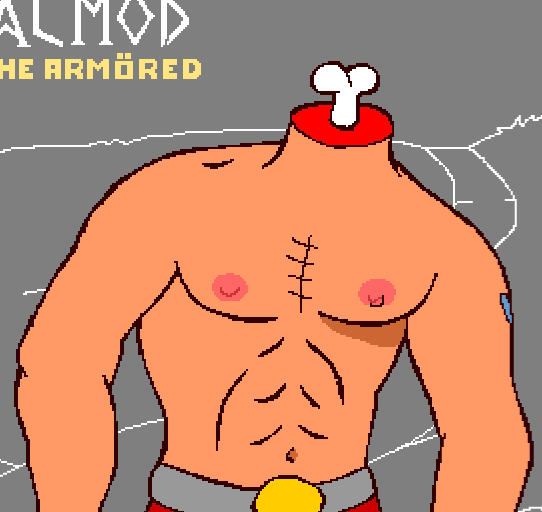 These sprites have very little shading, as they become distracting when its projected onto a textured wall, so miniminal and clear shapes are more important here. (Also chunky sprites that someone could throw an ax to).
--------------------------
OTHER NEWS
I went to Boilvia a few weeks ago, I hadnt been back in over 20 years. Needless to say alot has changed (mostly for the good) maybe the political landscape always being in peril is the not so good part.
20 years ago, these cable cars didn't exist, so to see this web of modern cable cars whisking you through the mountainous city was something new, its super convenient, and I'm told some of the longest in the world. There have been no accidents yet so.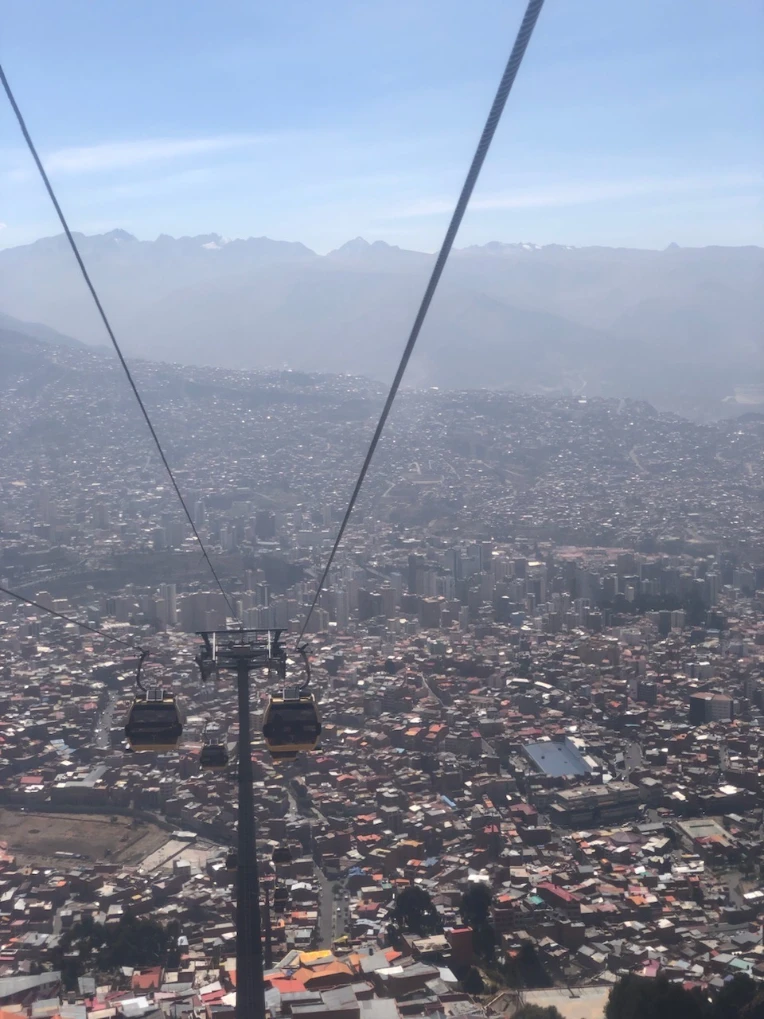 Something that I DID find familiar even from 20 years ago, is how many knock-off things there are in Bolivia.
Like Simpsons is still really popular, so restaurants will create knock off versions to lure people in. Like this fake Krusty burger place: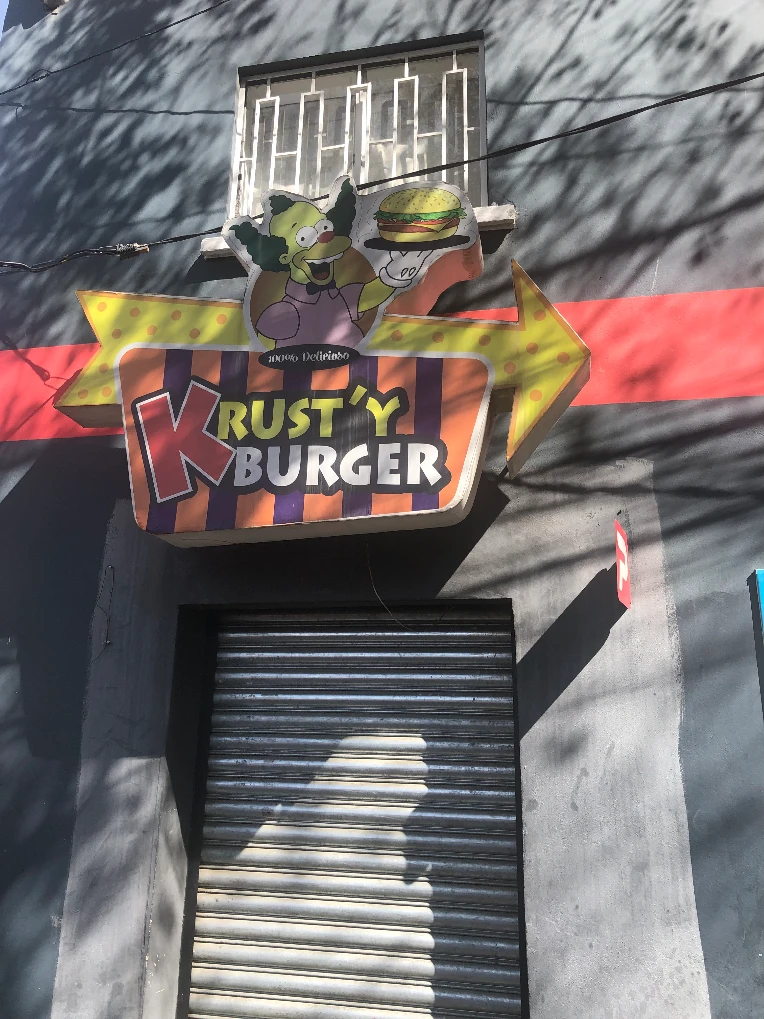 This one is kinda fun i guess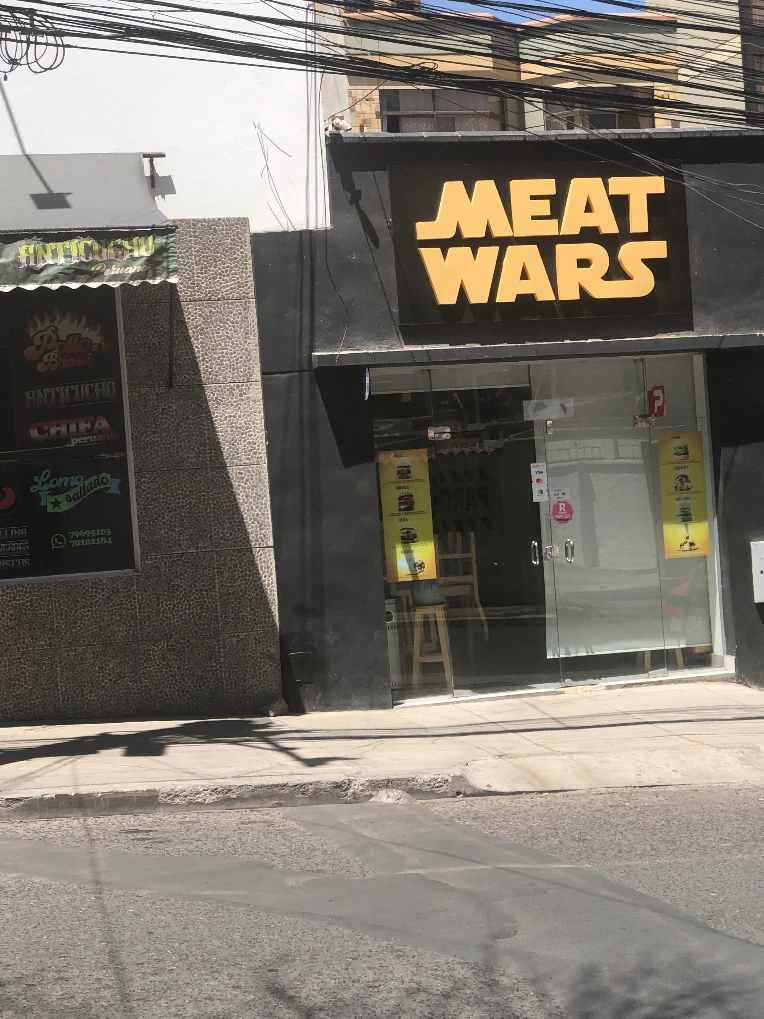 I had to look up this character but yeah they have a pizza steve place also: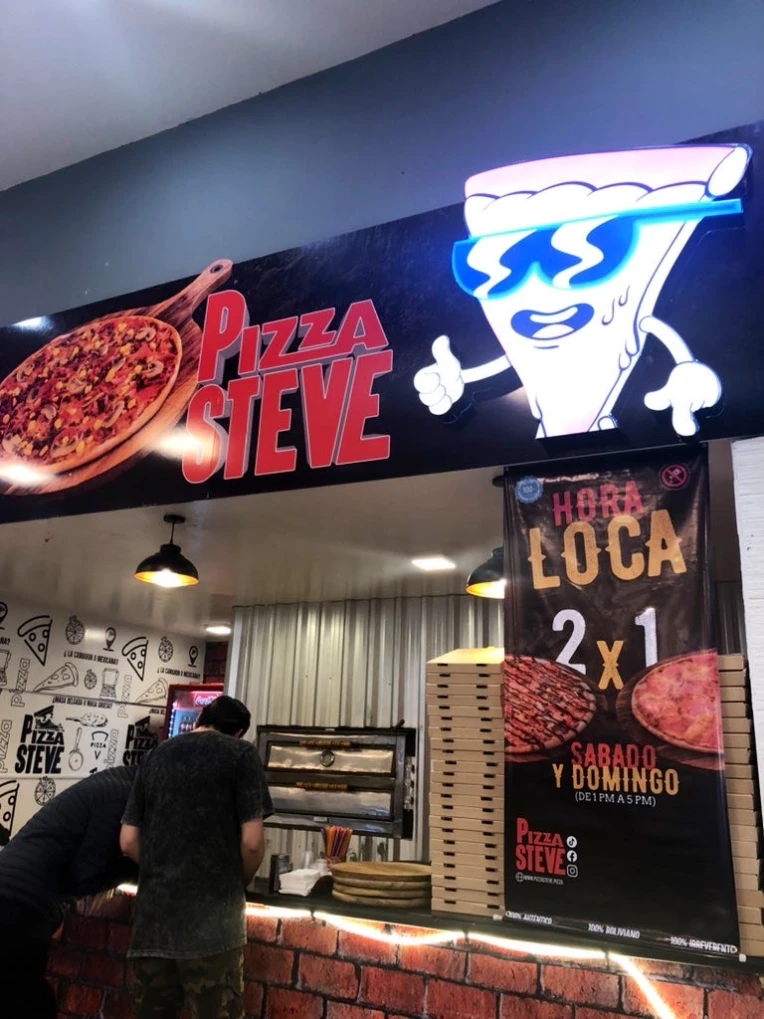 I think i'll probably get back to my Europe travels next year, but it was cool to go back home. I'll try and not make it a 20 year gap next time.
Maybe.