UPDATE: Congrats to @damnedbyfate you came up on the random username generator thingie. You r win.
Thanks to everyone for sharing their anecdotes. I read all of them and it was quite uplifting and motivating to read and more important than ever to preserve this community. I'll give away more stuff soon.
---
Apparently NG is a quarter century old now! Time to give away some NG stuff from my vault.
Here's how to win:
You have to be a NG supporter to win this one.
This aint for bustahs who don't support keep the lights on.
Comment with a memory of your interaction with this site (try and be positive).
That's it.
One rando comment below will win this newgrounds flag, it's been around the world at newgrounds meet ups and stuff. There are a few of them floating around but this one is my personal one. Also, in this care package is a yellow / orange castle crasher and some stickers. I'll pick someone out later this month and do another post about it.
See ya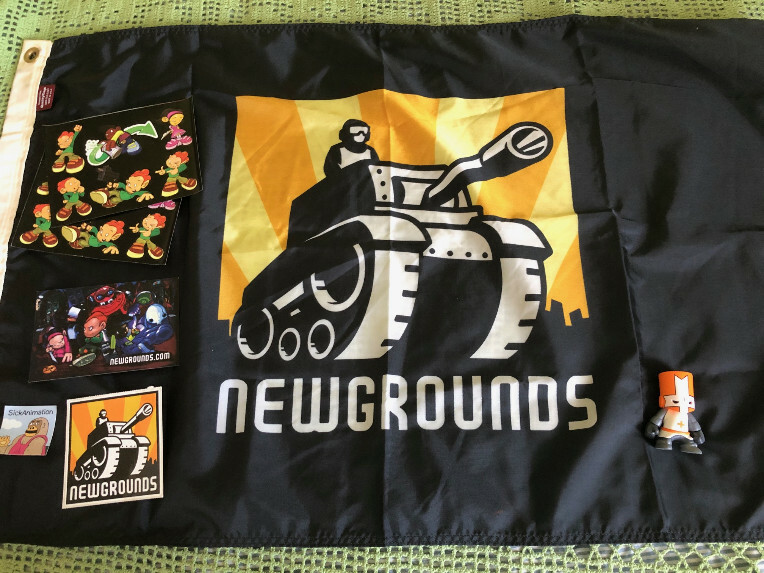 here it is in Australia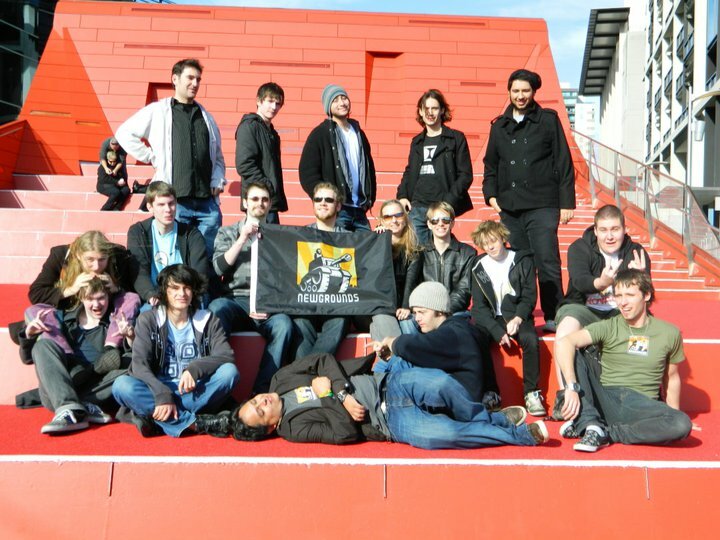 I found this in my closet, into the package it goes: